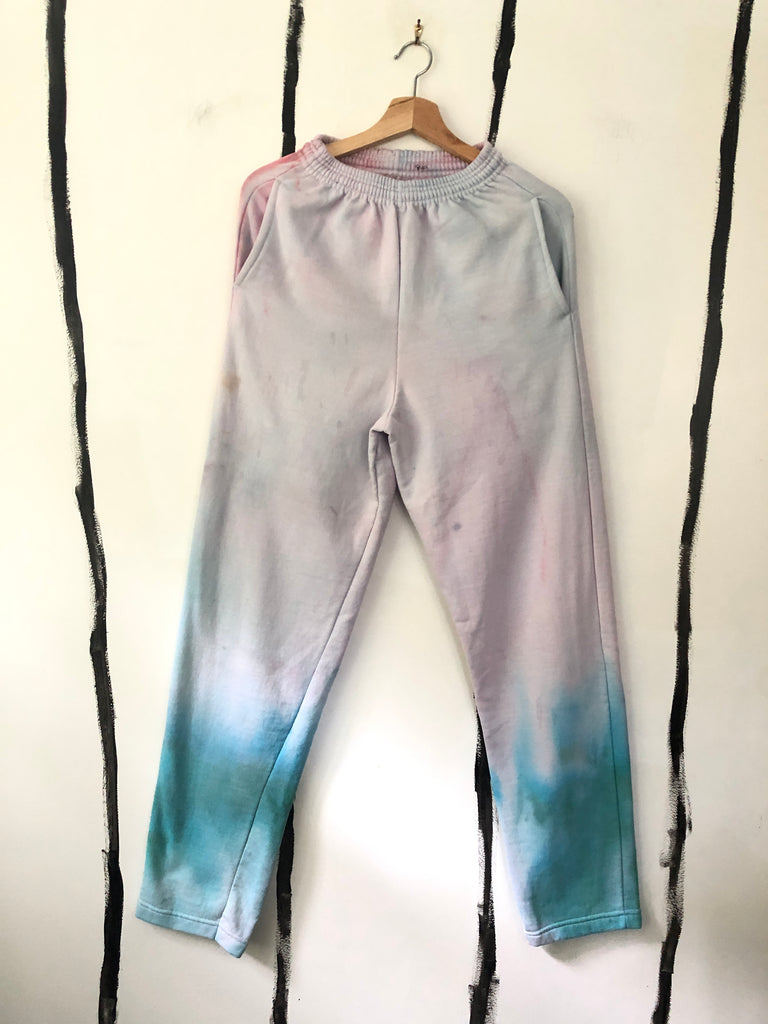 Natural Tie Dye Eco Sweats
One of a kind tie dyed sweatpants with cotton description 70% new and 30% post consumer waste materials. An eco friendly alternative to Shein clothing, these essentials sweatpants are hand made with natural dyes and sent to you in sustainable packaging.
Please wash cold, gentle, inside out, with natural detergent.