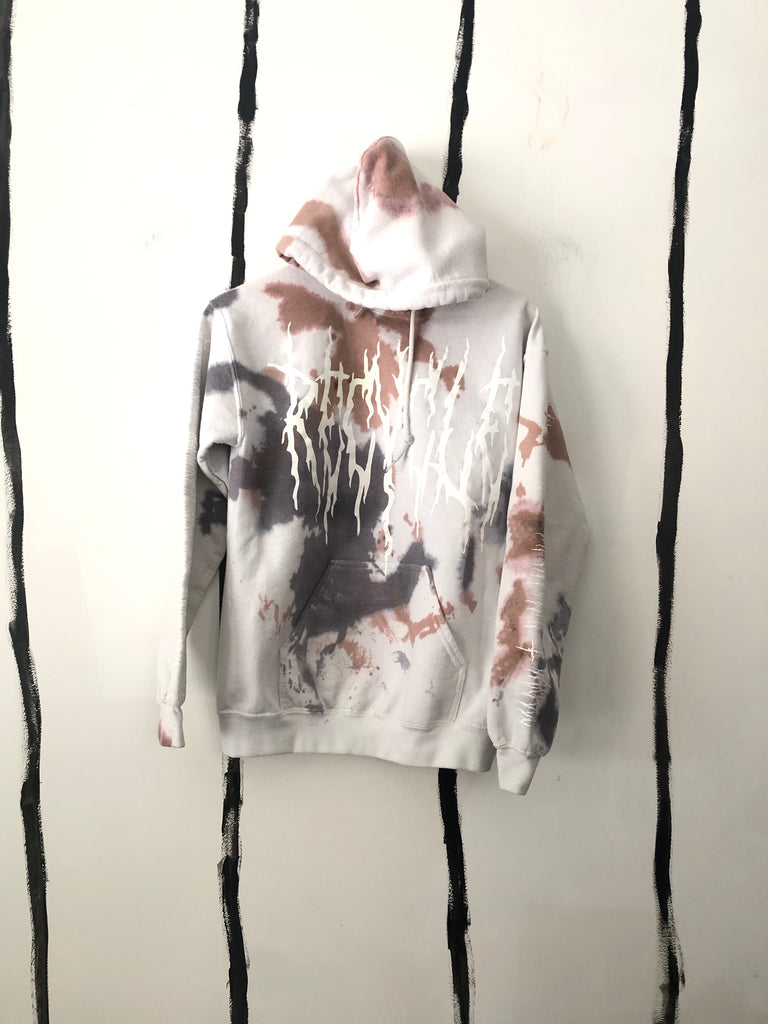 EnviroMETAL brown organic basics naturally dyed hoodie with tips for taking care of the planet on the sleeves. Made of 100% post consumer recycled cotton. Hand made and screen printed in water based zinc. 
Chest front reads: Recycle
Left arm reads: Ban plastic bags - Eat less meat - Carpool
Right arm reads: Plant trees - Machine was cold - Fuck Trump 
Words on Audrey's current collection by Diana Kim, Owner of Stand Up Comedy in Portland, OR:

Audrey's new collection of civic minded logotypes. Recycle, carpool, eat less meat, ban plastic bags. All worthy, doable, steps forward. 

Mineral washed for softness, hand-dyed with all-natural ingredients foraged from Ms. Reynold's home, travels, and who knows where else? Each hue is composed of, and extracted in an earth kiln, heated to specific temperature and applied at its most vibrant. The technique results in a dimensionality of color, lived in, but not overworked.