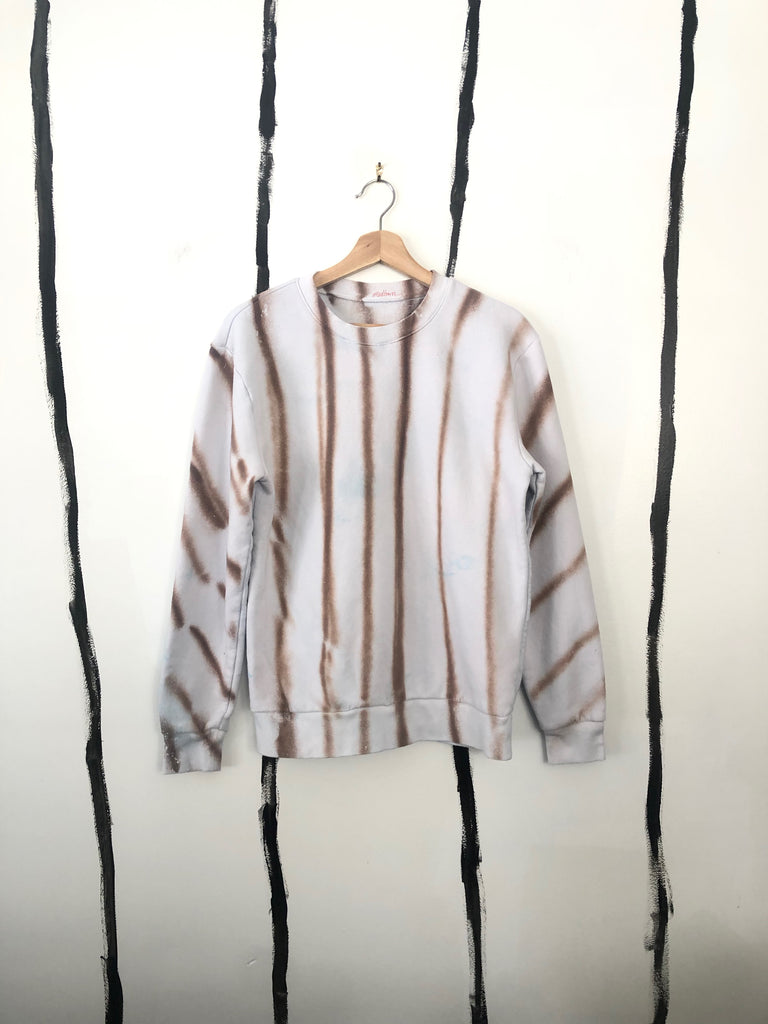 Organic Dye Striped Crewneck
A cotton crewneck, first brightened with natural aloe then hand dyed with organic dusty blue fabric dye and airbrushed with lines made out of dirt. This cotton fabric is made out of the cotton description of 70% new and 30% post consumer waste materials.
Please wash cold, gentle, inside out, with natural detergent.