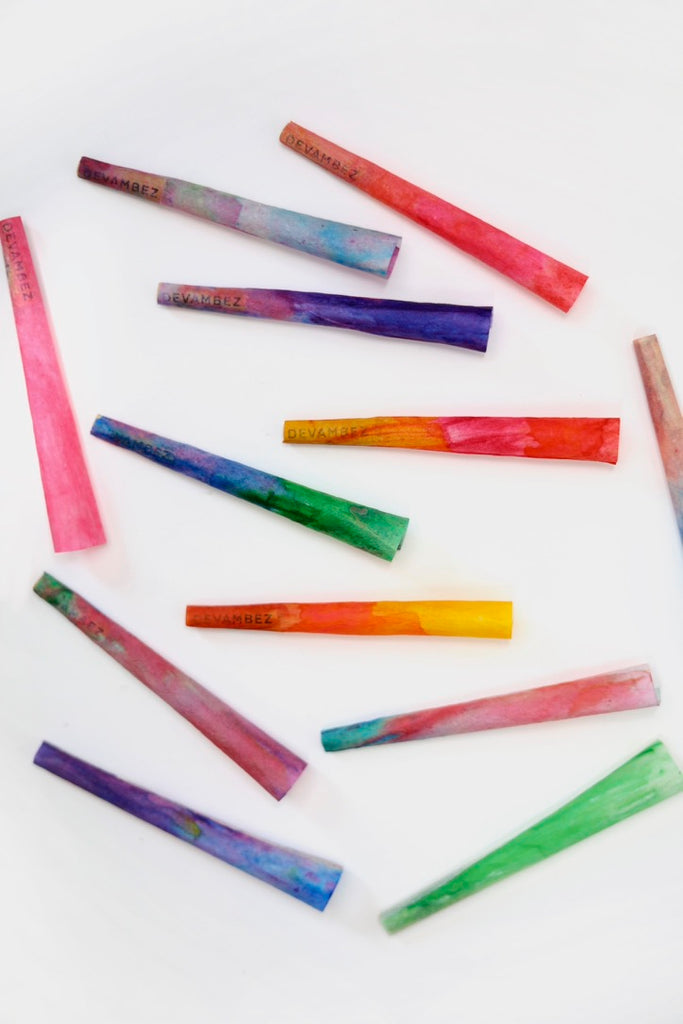 A Joint Venture between myself and Devambez Paris.
In an elaborate painstaking process I coaxed the fullest potential of colors from flowers, seeds, vegetables, mushrooms, and algaes then mixed them with organic rosewater to yield the finest food grade paints. Next I hand painted each Devambez paper as a one of a kind work of art fashioned after sunsets, landscapes, abstracts and my brands number one selling dye print 'Rad Plaid.' Devambez is world renowned for their luxury organic hemp rolling paper handmade in the Champagne region of France. Once the paintings were complete they were ethically and sustainably hand rolled in France then adorned with biodegradable tips. 
Smoke at your own risk. This product has NOT been evaluated by the FDA. If you are allergic to any of the following ingredients please do not consume: Carrots, Turmeric, Blue Butterfly Pea Flower, Lemon, Cabbage, Roses, Hibiscus, Blueberries, Black Caps, Beets, Chlorophyll, Spirulina, Chaga Mushrooms, Annatto seeds, and any Ateco Food Coloring.

Warning extreme or prolonged UV light may fade painting please keep in black glass tube provided.